Pasdelou is a Cosnet Industries brand, around 300 employees over 14,5 hectares state-of the-art industrial facility with integrated metallurgy,galvanization and plastics factories.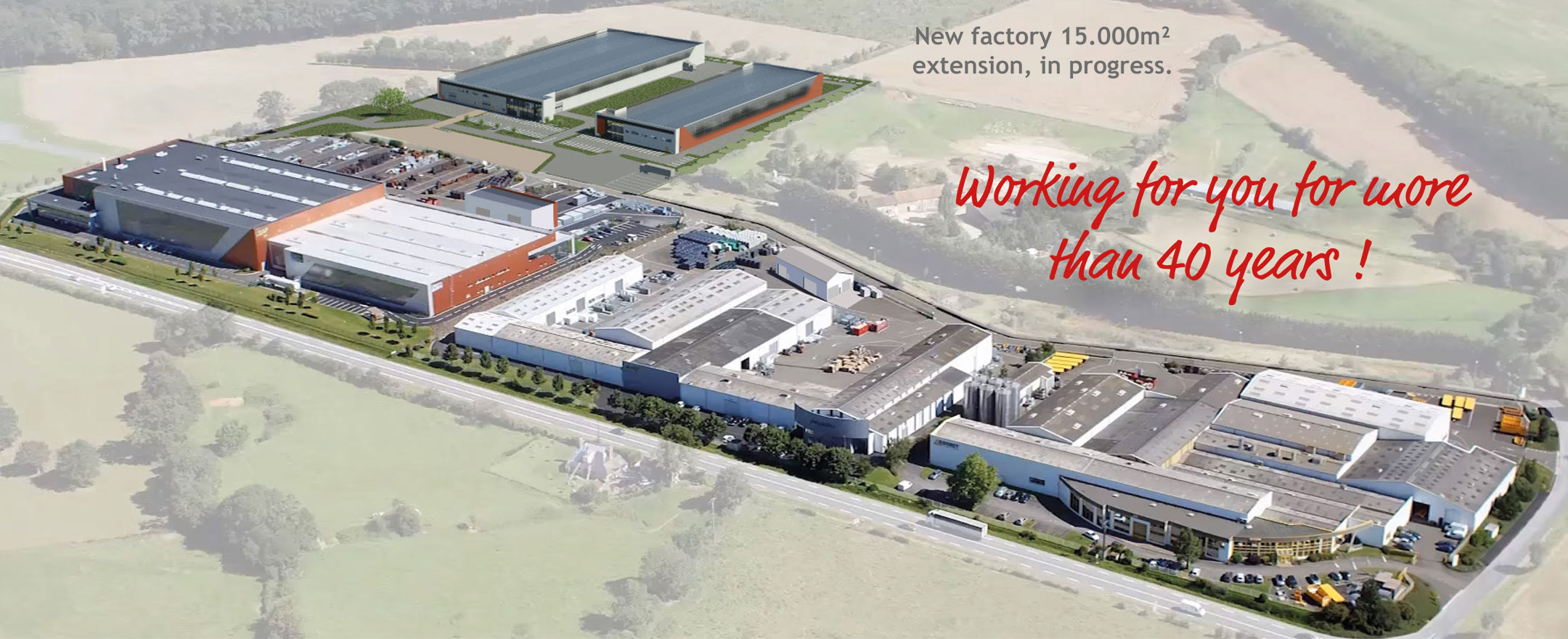 The French family-owned group Cosnet Industries employs around 300 employees over 14,5 hectares of industrial facility. It gathers metallurgy (SAS Cosnet and SAS Pasdelou), plastics (SAS Polymoule-La Gée) and galvanization (SAS Galva 72).
Located at the heart of Europe's main livestock breeding region, the French western part, its products are used by breeders living in a more and more competitive market.
The Cosnet Industries group is a leader in the market for over 40 years thanks to Research and Development as well as most advanced production assets. In order to meet the needs, Cosnet Industries keeps on innovating and sets high standards for its products quality.
In 2011, the Cosnet Industries group bought SAS Pasdelou, a factory specialising in the manufacture of mobile and fixed handling equipment in livestock buildings. Following several years of investment, Pasdelou has now established itself as the leading provider of livestock handling equipment in France. Equipped with high-performance machines for cutting and bending tubes, Pasdelou has also invested heavily in sheet making production methods, rollers and welding robots so as to be able to quickly expand its product range, and in a few years, aims to be the market leader in the provision of galvanised grazing troughs and bowsers.
The company has combined all of its know-how to produce incredibly complex sub-assemblies, fabricating handling crushes and bowsers.
This know-how combination offers a better Pasdelou ranges optimization and allow a faster development. Since its creation, the company never stopped its evolution and its investments in different production tools but also in Research and Development. SAS Pasdelou often files patents within its market in order to propose the latest technologies.
The company's constant search for innovation allows to answer the market needs and to always guarantee the respect of animal Welfare.
Pasdelou products are sold all over the world through a network of dealers, specialized in the livestock equipment business.
SAS Pasdelou sets itself in an eco-responsible approach and is committed to sustainable development. Its products are galvanized by Galva 72, one of Europe's state-of-the-art group's factory, built to avoid any pollutant waste. Other practical actions are taken from production to shipping. For example, optimized electricity and gas consumption, recycling of wood, paper, ink cartridges, plastics residue...